The Interchangeable Flap Sporran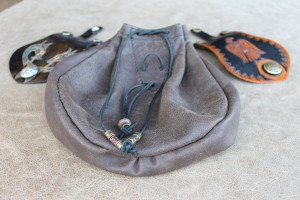 The traditional sporran looks nice, but is very limited in space. The Rob Roy styled sporran is hands down the most practical way to carry what you need and more. These Rob Roy styled sporrans from Celtic Leatherworks offer you carrying capacity and good looks. Each bag offers nearly 120 cubic inches of space. Using snaps on the back of the bag, any of the interchangeable flaps offered by Celtic Leatherworks will fit, allowing you to customize the look of your bag in a variety of ways. Each bag is made from hand picked soft leather, and reinforced front and back with sturdier vegetable tanned leather. The bag uses 2 drawstrings, one to close the bag, the other to secure the flap over the opening. The belt loop on the back is also made from vegetable tanned leather and can be worn on belt or sporran strap.
Please look through the styles and colors below. You can build you bag in our store via the link at the bottom of the page.
Rob Roy Style Bags
Currently there are five colors to choose from.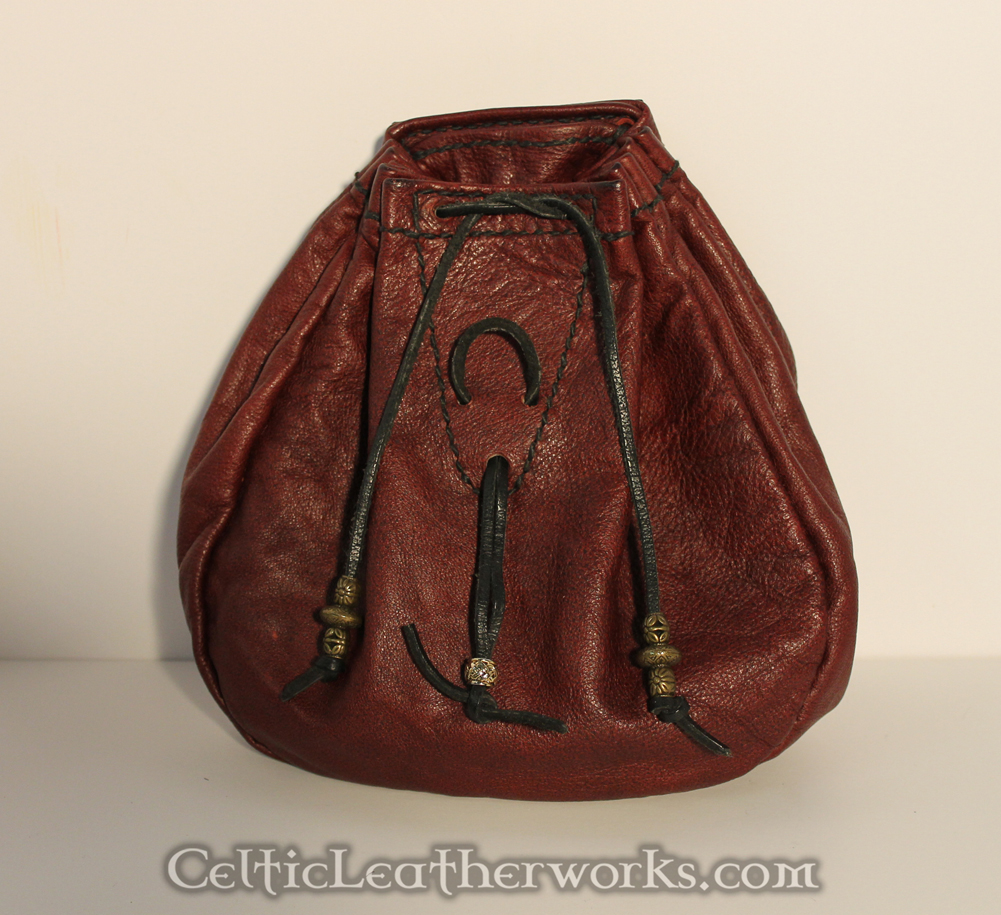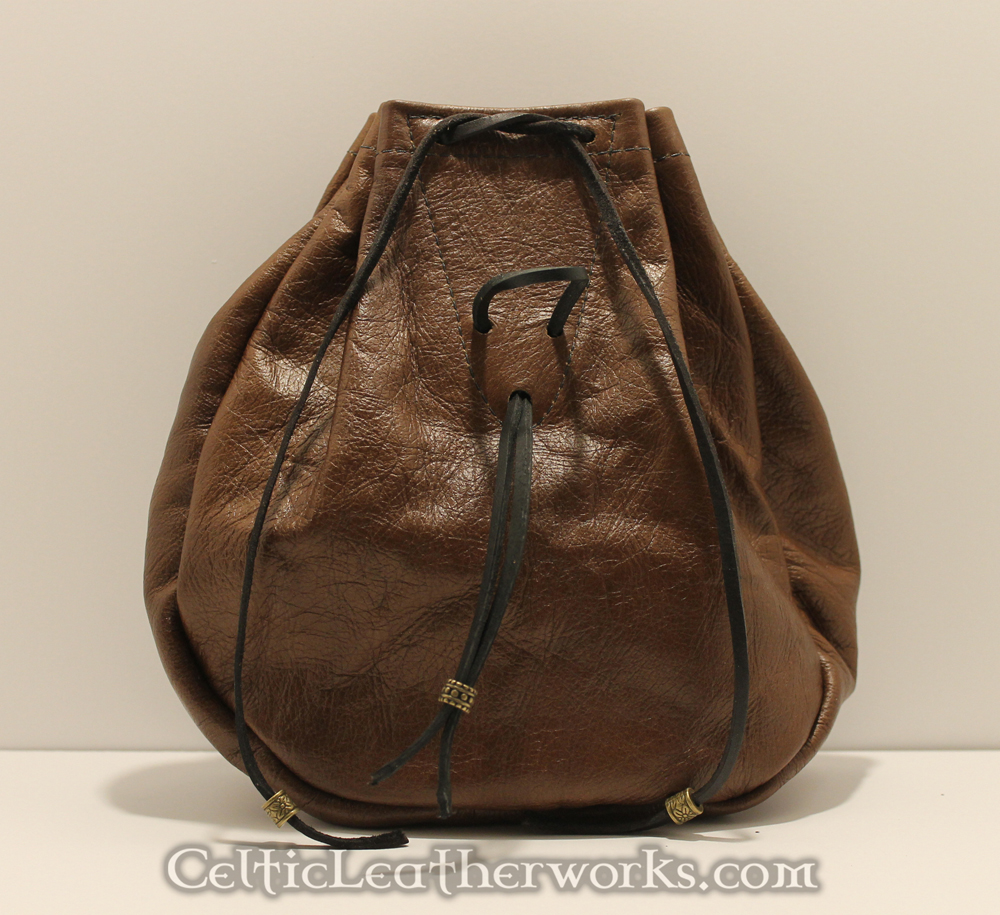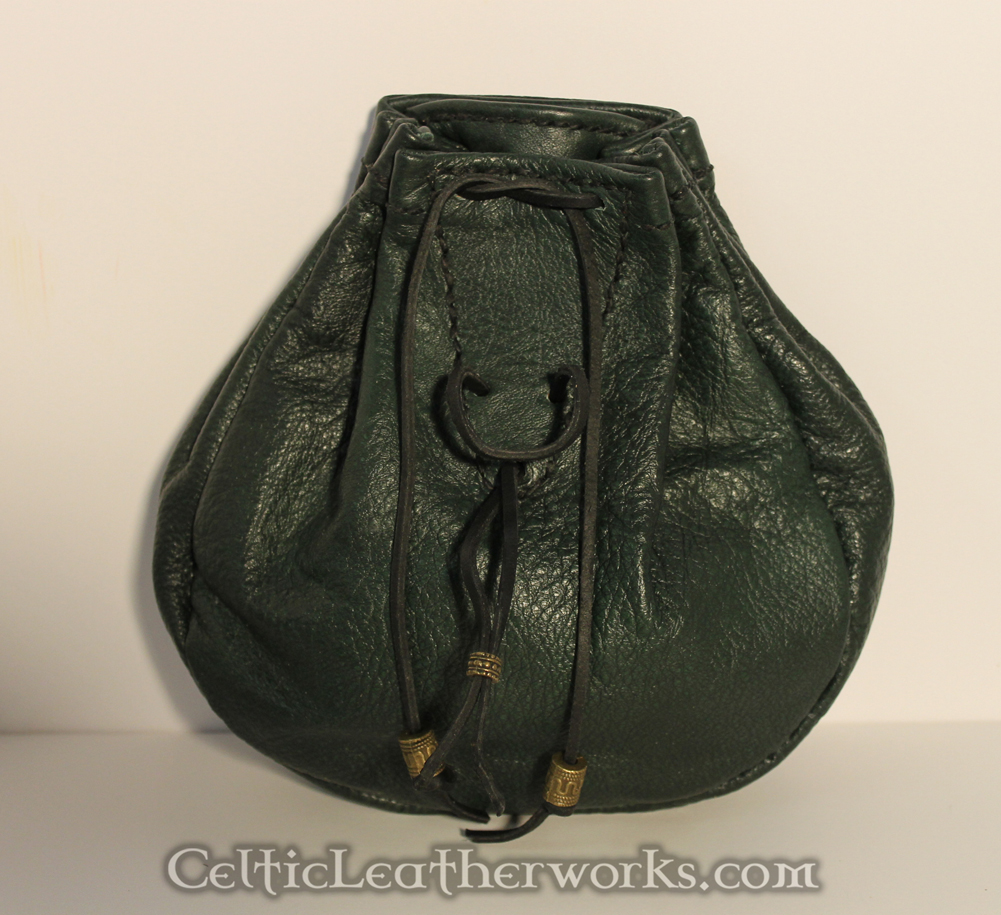 The Celtic Knot Border
The Celtic Knot Border set currently has 12 different flap styles available.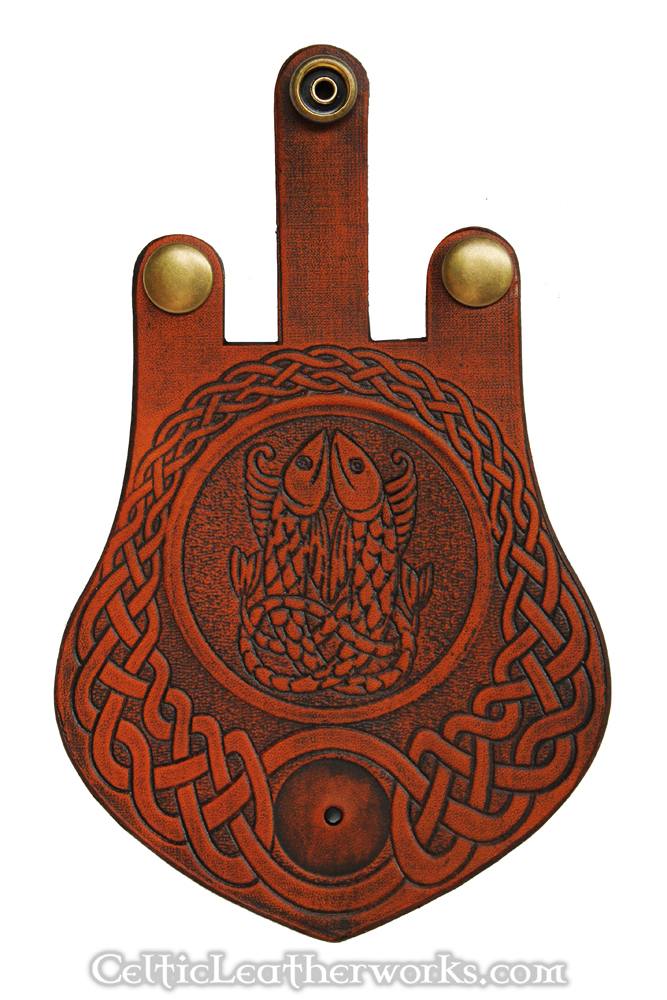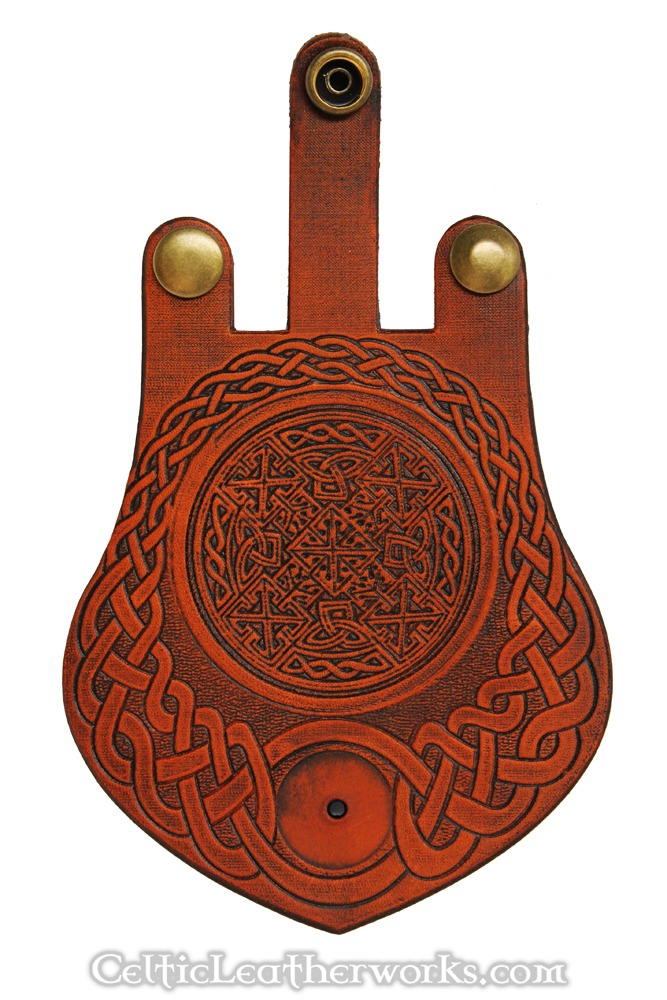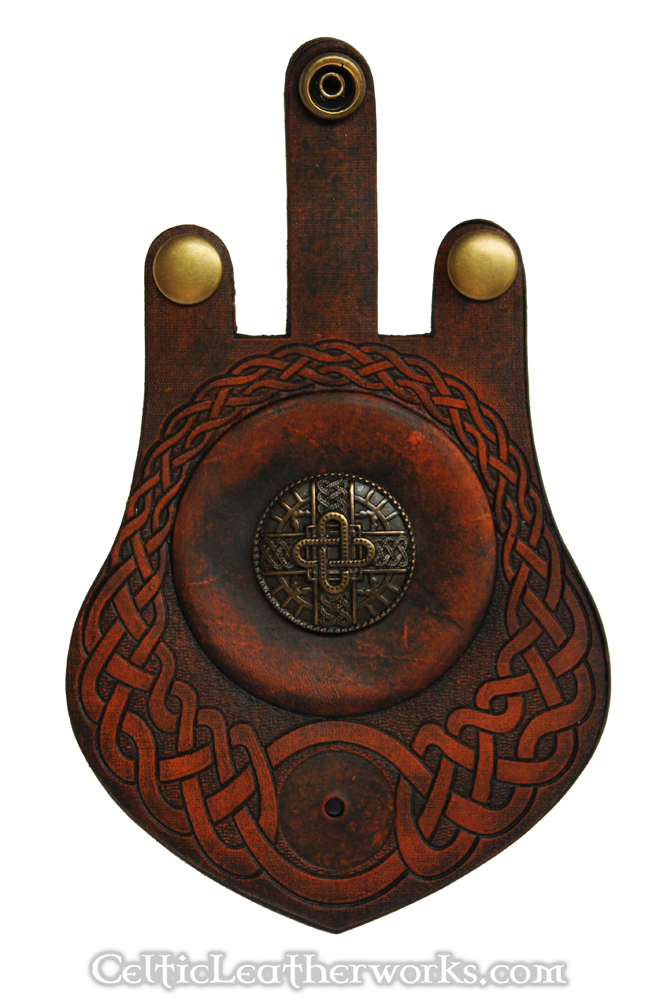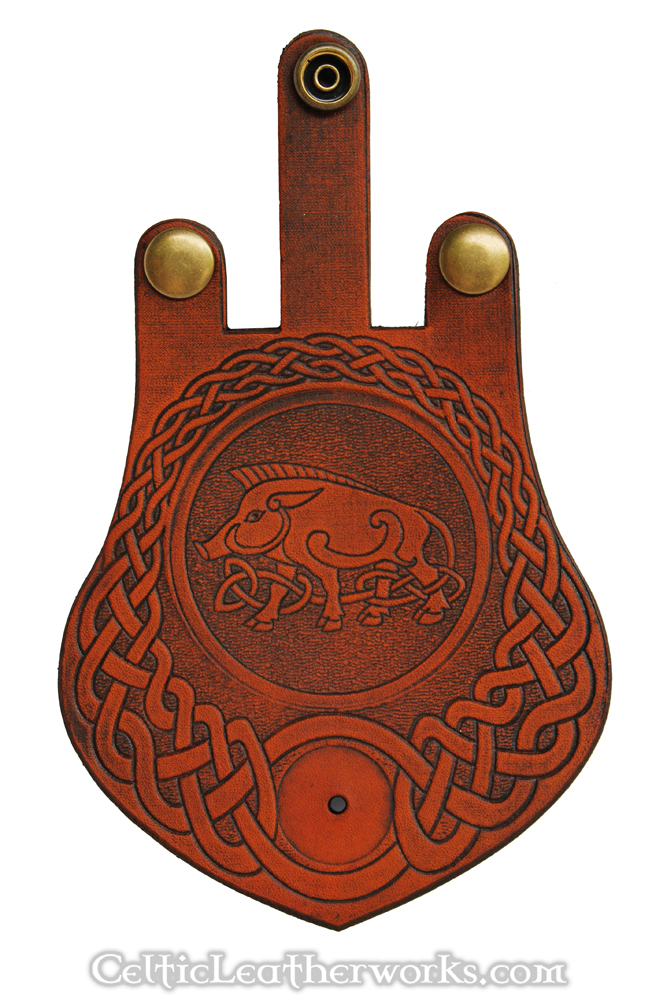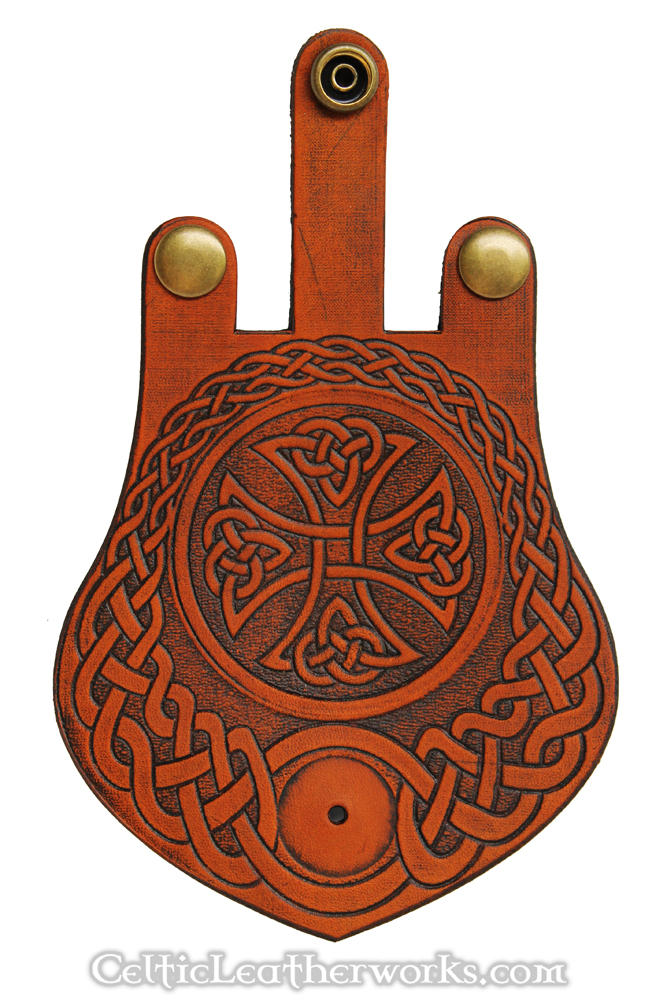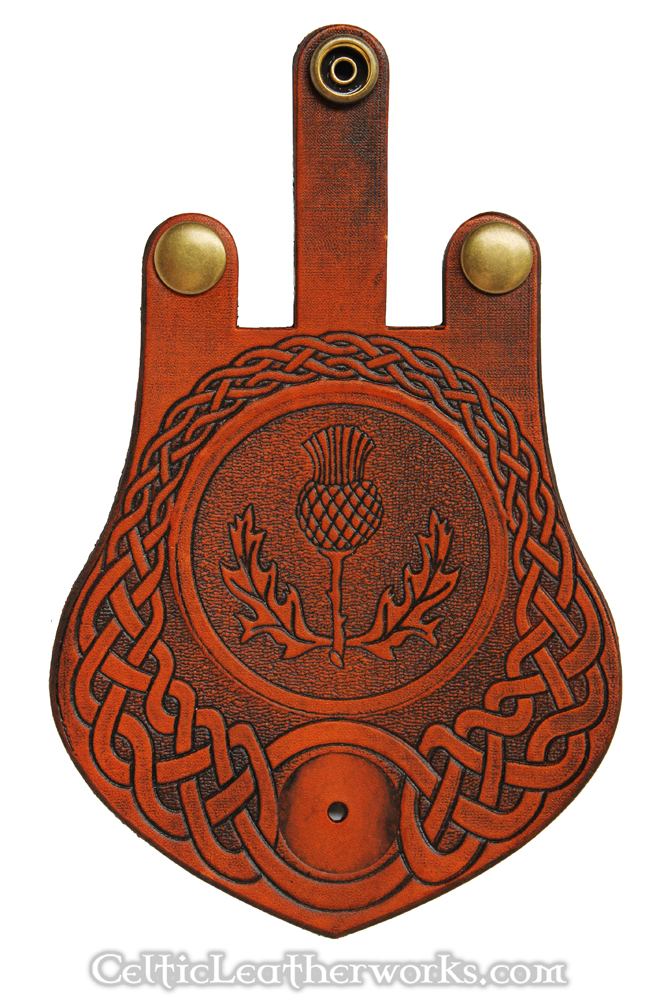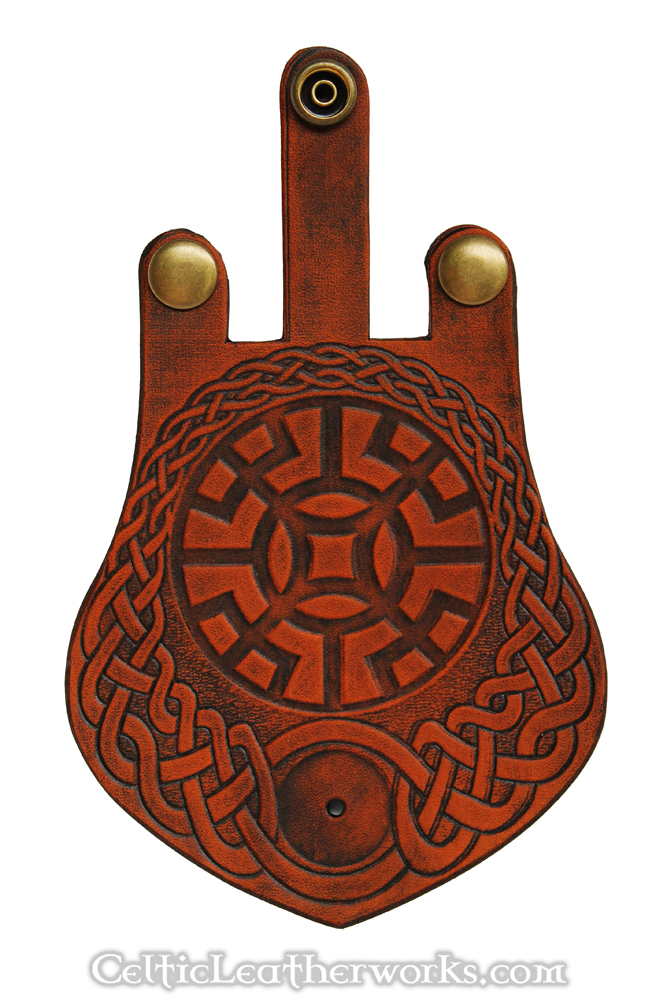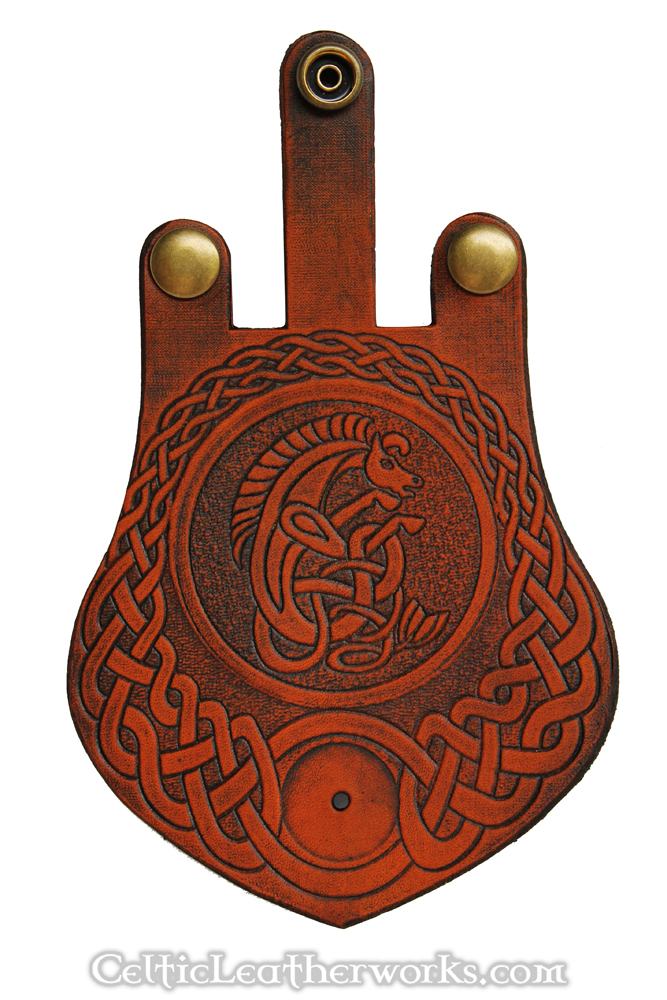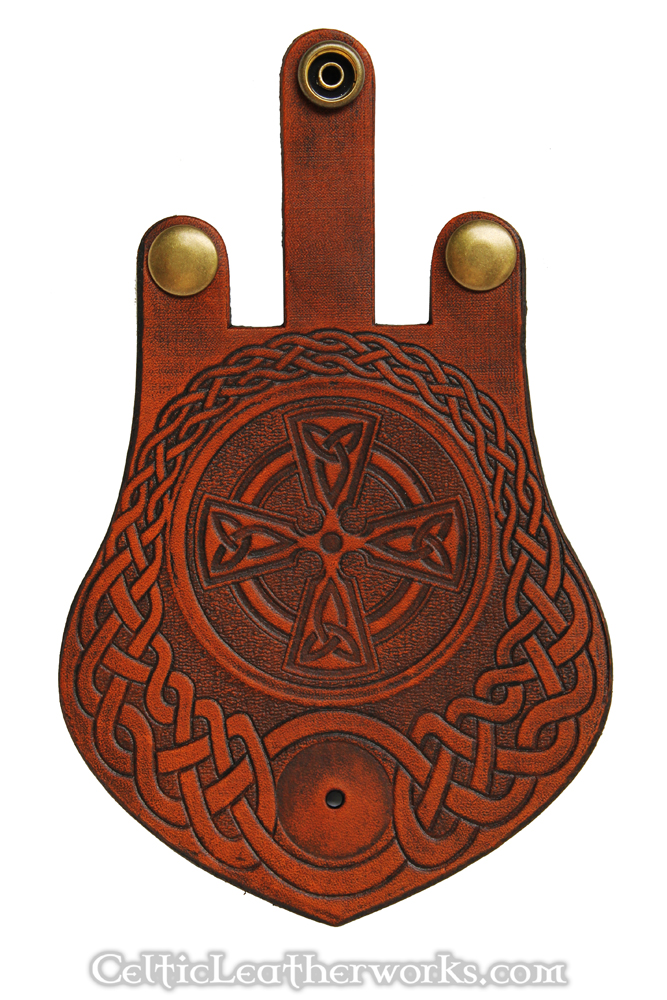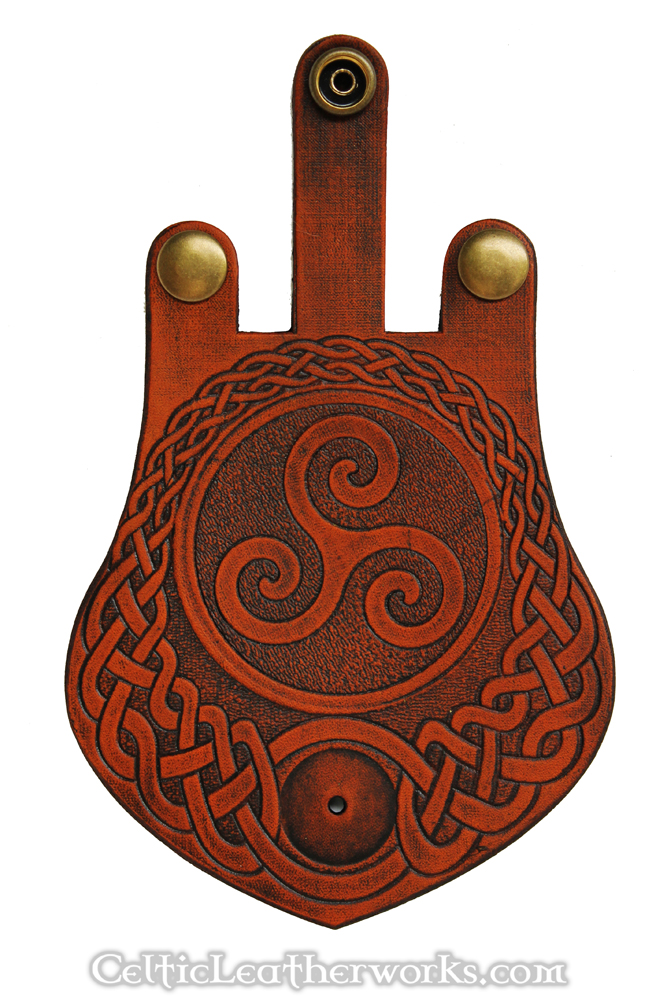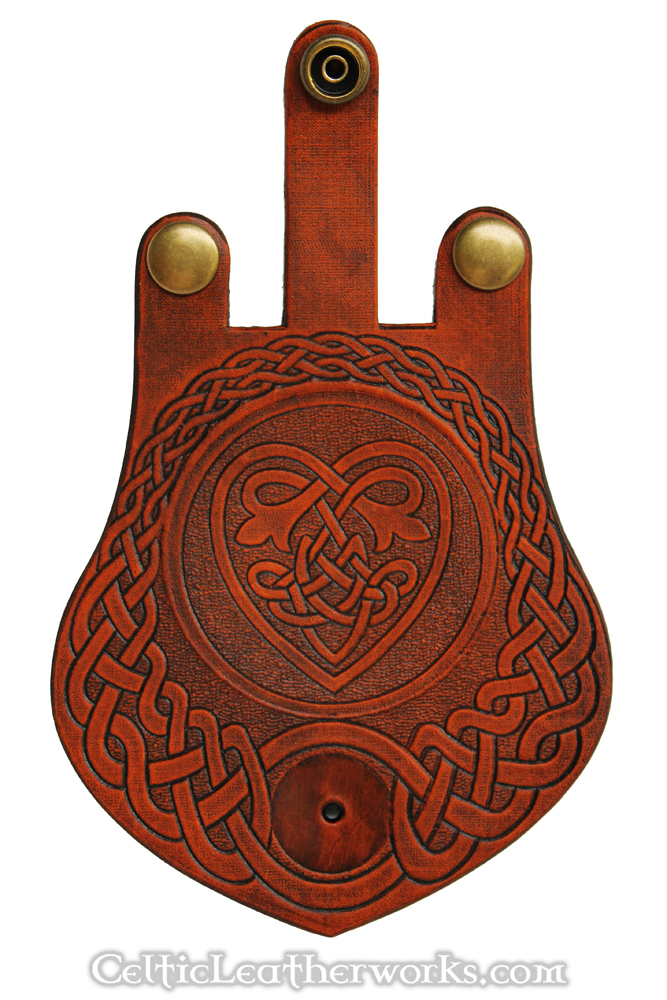 Custom Hand Tooled Flaps
Mike can also do custom commissioned hand tooled flaps like these as well. Hand tooled flaps must be custom ordered. Contact Mike for more information.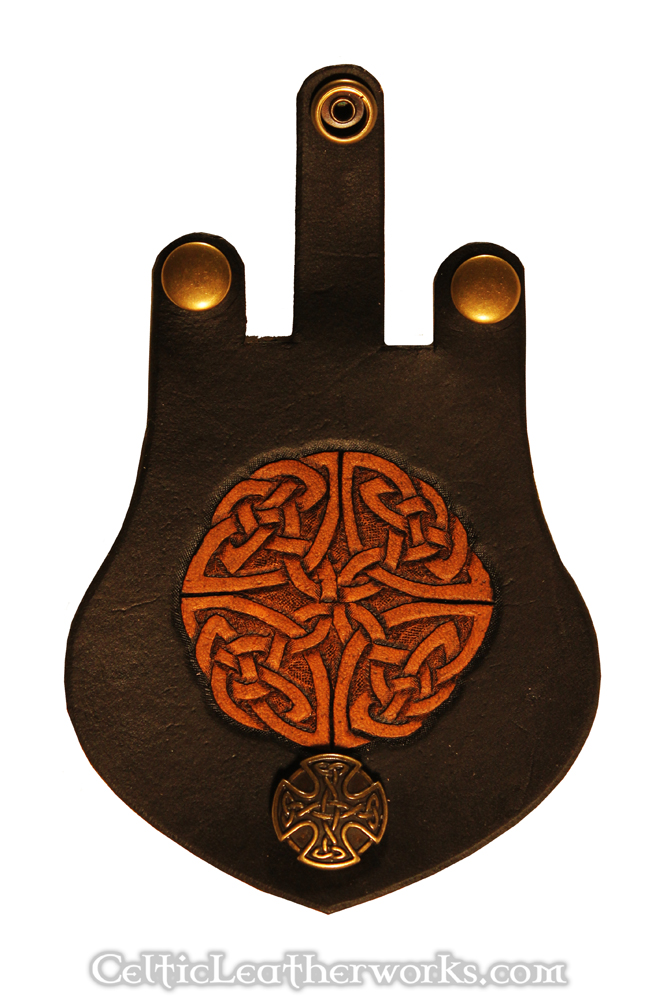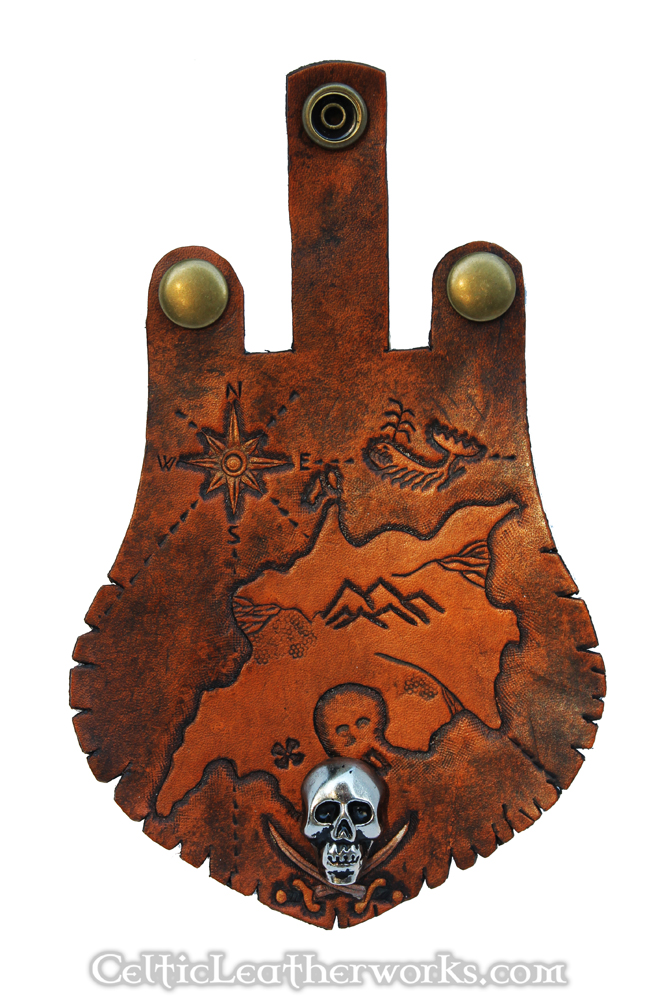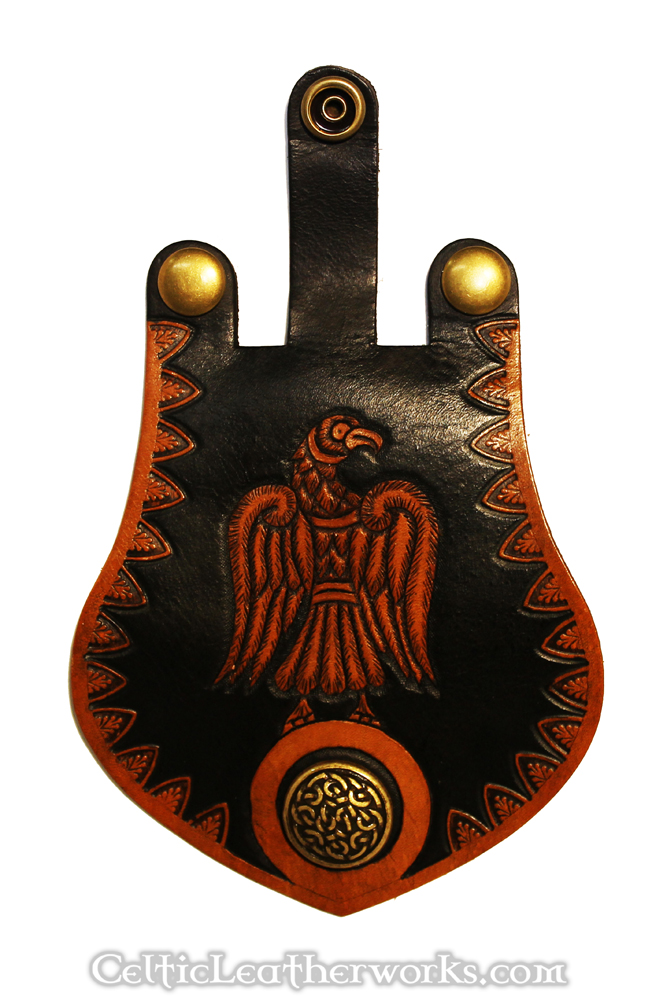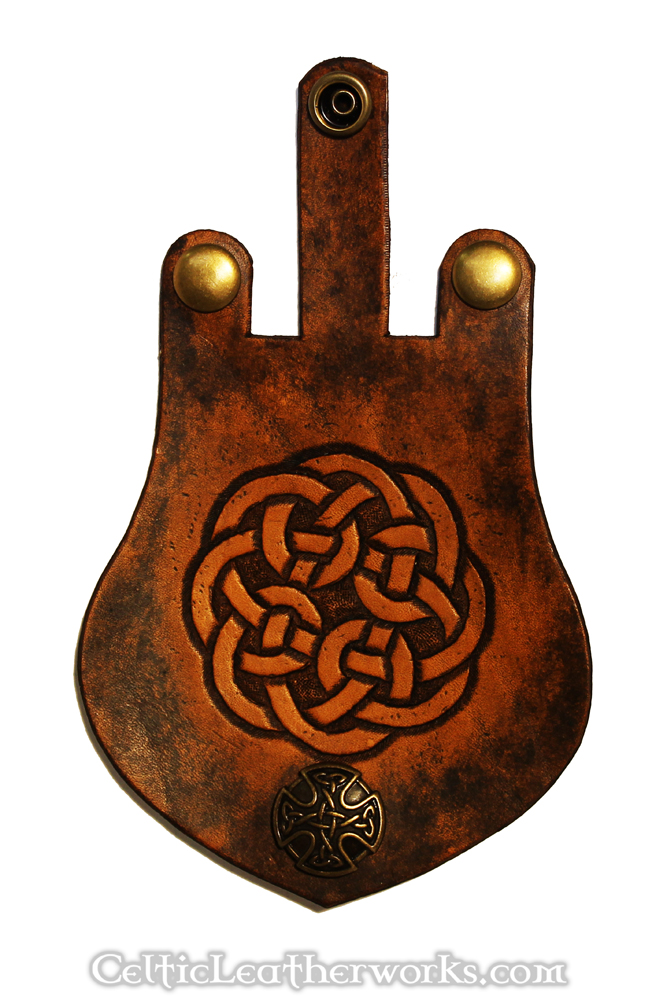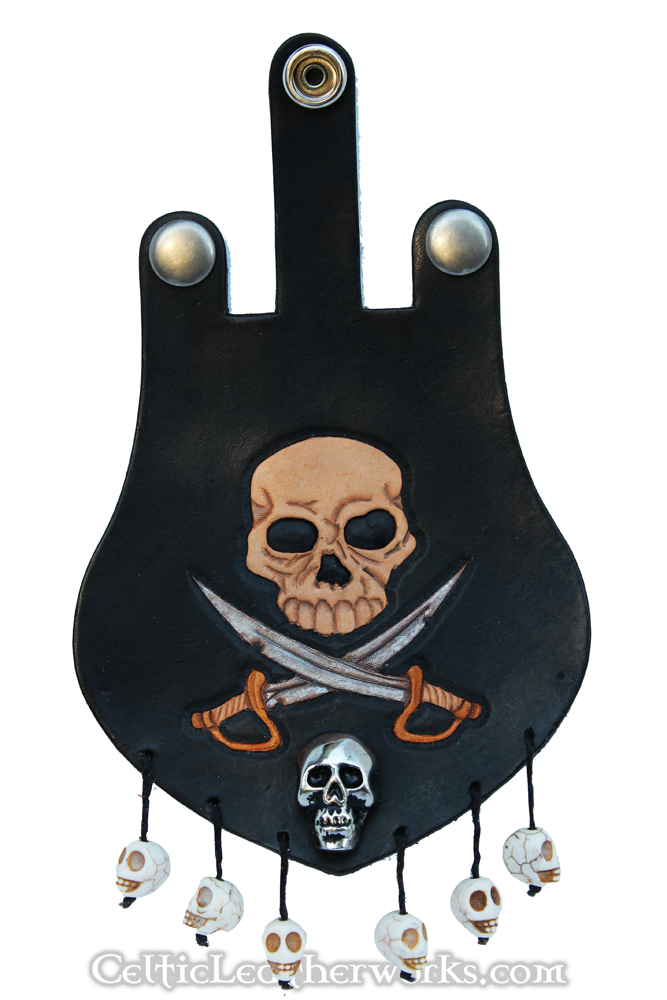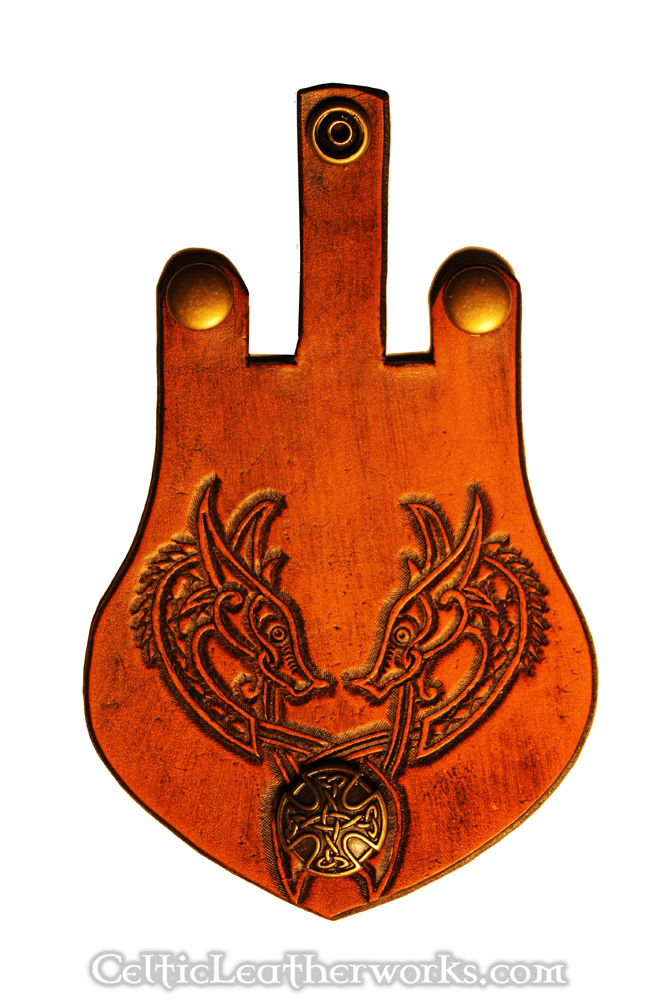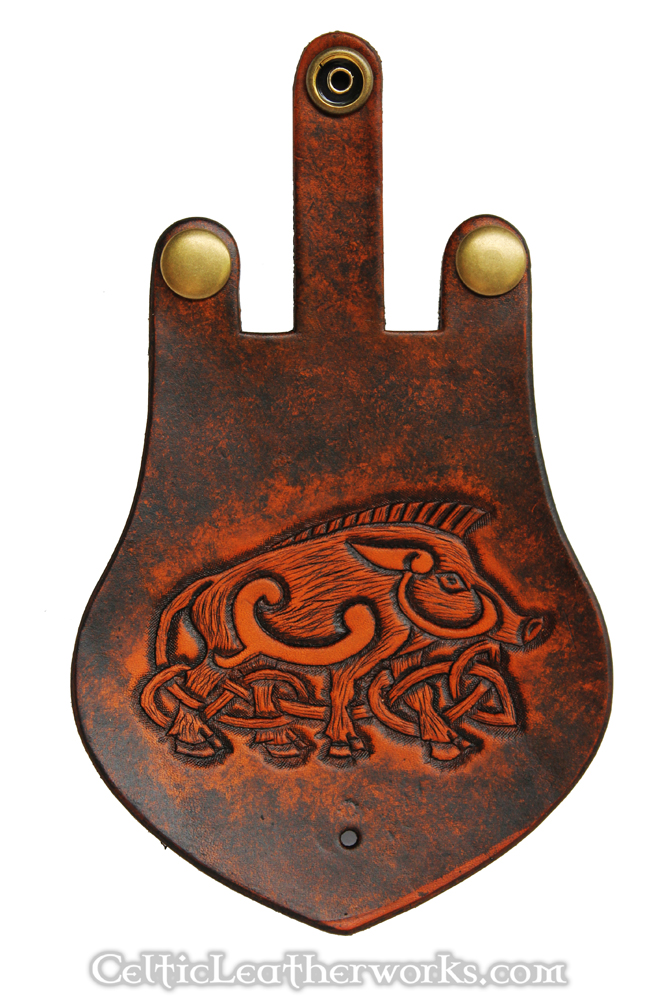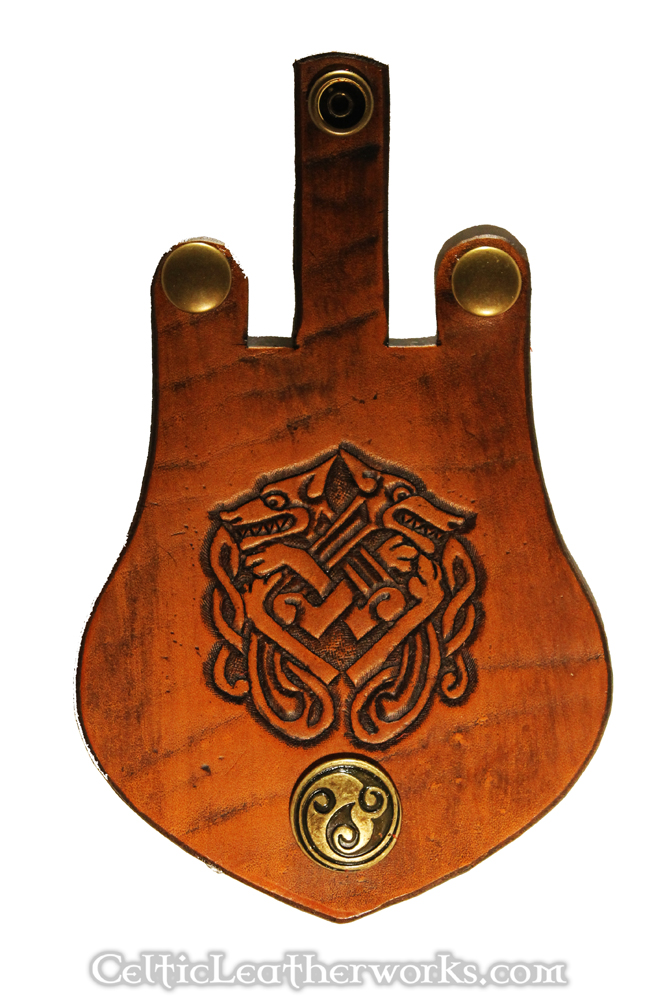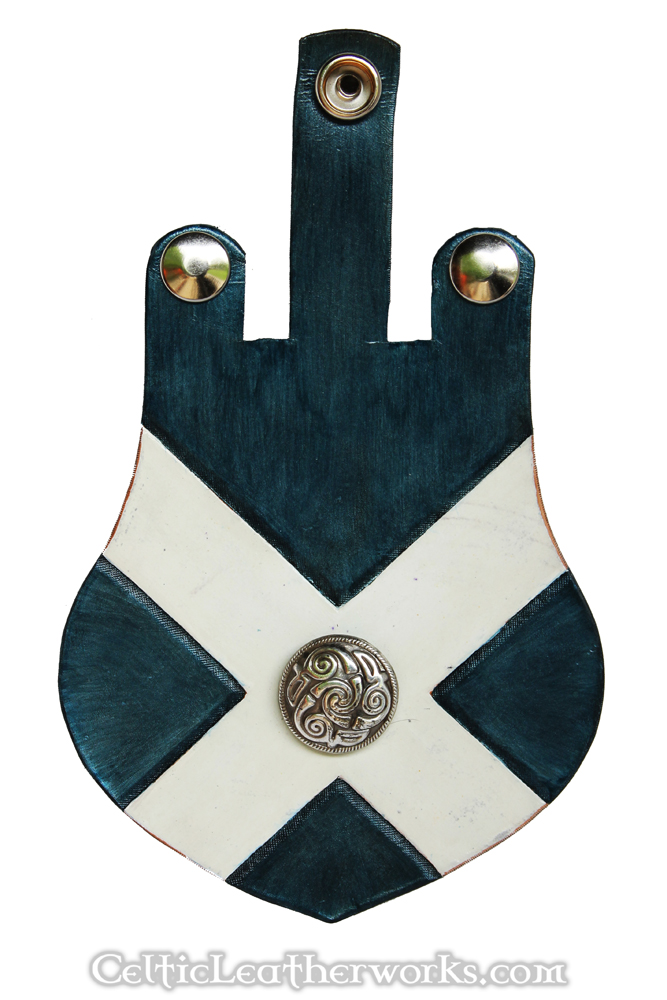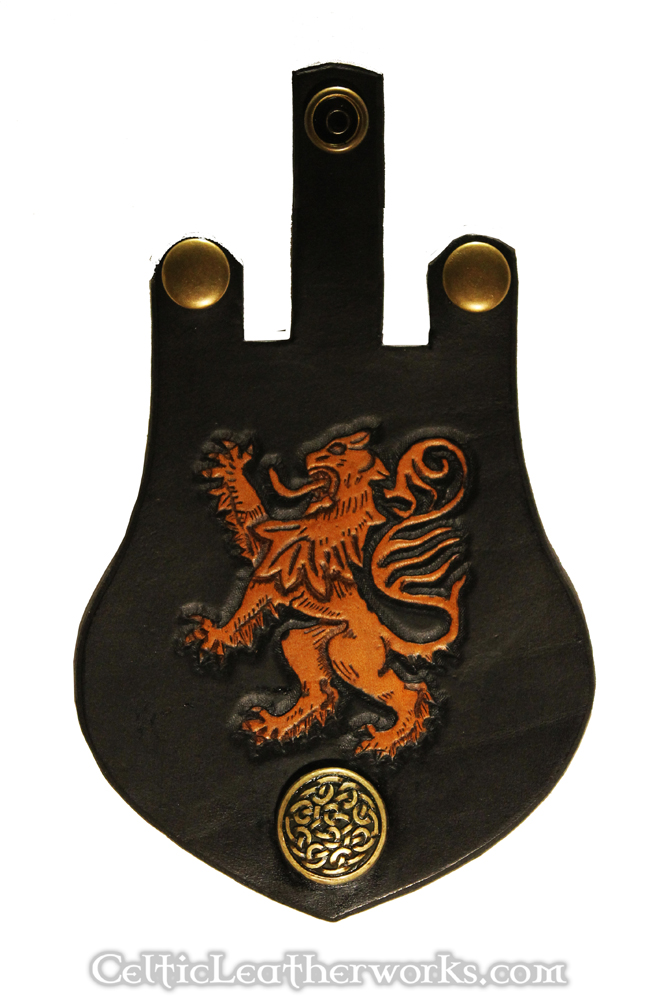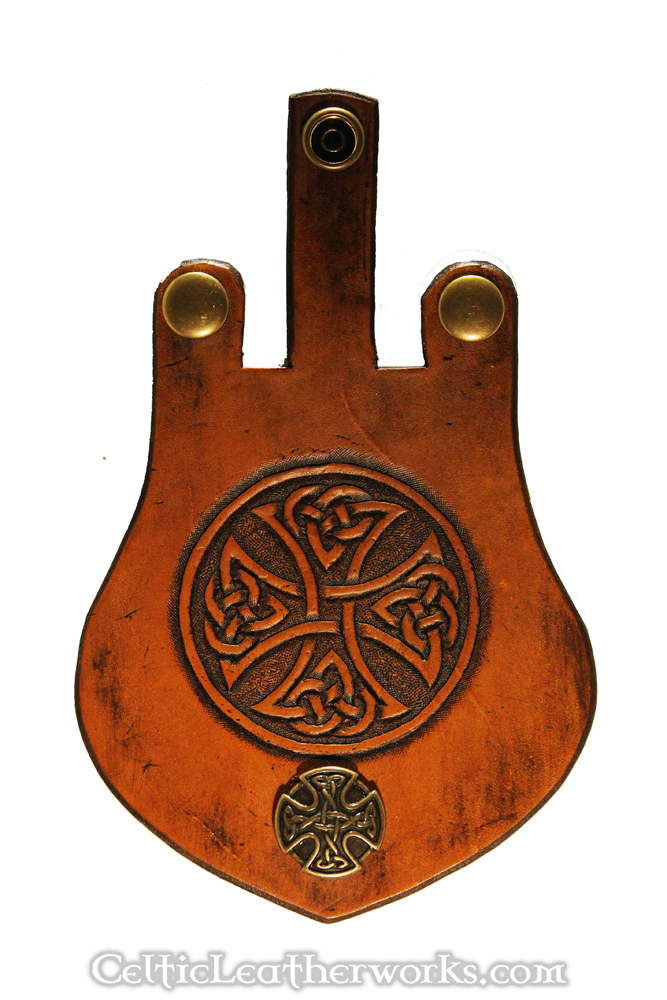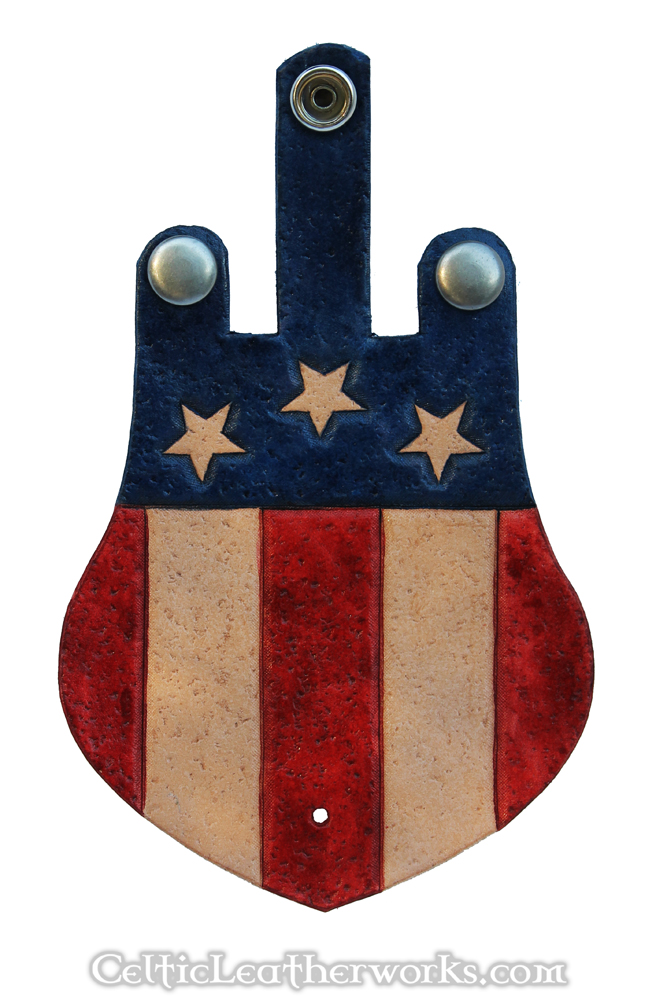 Closure Concho's
Each flap uses a concho with a drawstring to secure the flap in place. The following concho's are currently available.















The Interchangeable Flap Sporran
Follow the link to the store and use the sporran builder and get your Rob Roy Sporran today.