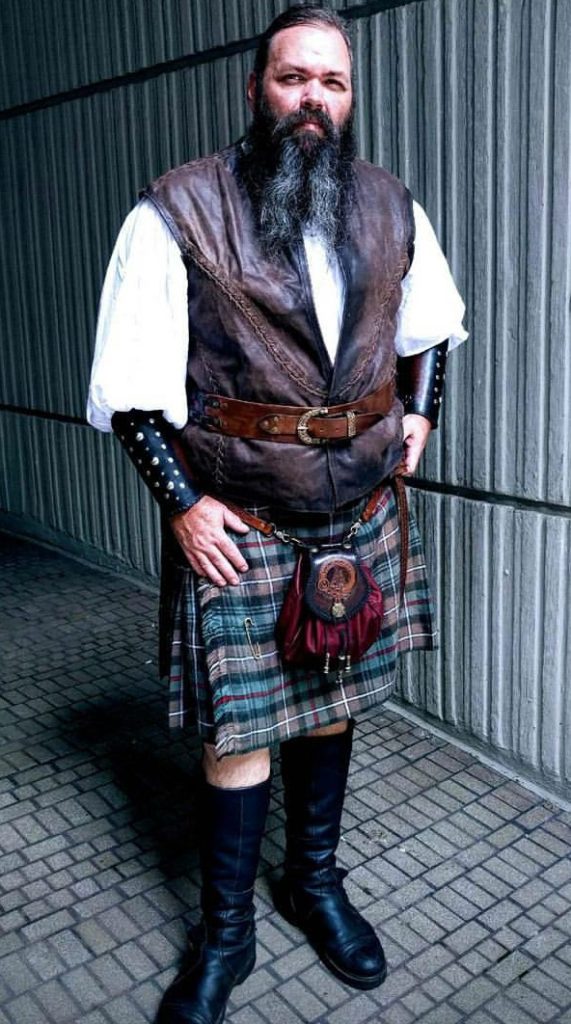 I first got involved with leather in 2009 because I really wanted to own a Highland Targe. Targes are iconic ornamental and battle shields from the Jacobite period of Scottish history. I saw one for the first time at a Highland Games, fell in love with it and wanted one of my own. I quickly discovered that a nice, custom handmade targe could be quite pricey. I decided to try and make one for myself, and after months of research and work, I did! And then I made another one, and another, and… you get the idea. I knew that I'd really found something that resonated with me. That led to the design and launch of this website, and within a few months, my first targes had found new homes, and I'd found a new passion.
For the first few years, I made targes mostly as a hobby. I dabbled with a few other leather projects, but targe making was and still is the focus of my work. Around 2012, I began looking for ways to expand into other areas for two reasons: first, leather is expensive and I needed a way to help fund my work, and second, I really wanted the freedom to explore some new ideas. So, I branched out and began development on a Rob Roy style sporran. Through trial and error, this would morph into what is now my Interchangeable Flap Rob Roy Sporran. In 2014, I launched my sporran line as it is today.
2015 saw me expand into making hair barrettes. Truthfully, I resisted this for a while, but due to constant pressure from friends and some social media followers, I bit the bullet and dove in. I was surprised at the outcome! They've sold well over the past few years, and gave me an unprecedented avenue for experimental design work and creativity. As it happens, one thing always leads to another, and my new line of wide cuffs evolved from all of the color and artistic experimentation that originated with my Celtic Stick Barrette line.
For those of you who use facebook, you can follow all of his work at the www.facebook.com/CelticLeathers.